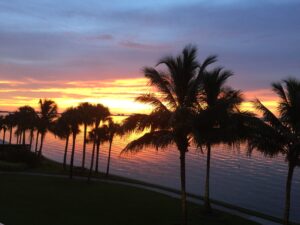 Meet the Team
We are a staff of title, mortgage and/or real estate professionals that base our success on making the closing process smooth and effortless by providing our clients accurate and efficient service, as well as closing transactions in a timely and friendly manner.
Lill Denham founded SARASOTA TITLE SERVICES, INC. in 2004 to better accommodate buyers, sellers and lenders. Her career began as a junior accountant focusing on all aspects of real estate development, sales and management.
In 1982 she became a licensed real estate agent, and in 1984 became a real estate broker, establishing herself as a top-producing real estate agent for Arvida and later Re/Max. Although successful in real estate sales, Lill recognized that her talents were underutilized. After managing two small residential development companies and an office park, she became a licensed mortgage originator in 1992. In 1994 Lill was instrumental in creating Gulf Coast Mortgages of SW Florida, Inc., now known as Sarasota Mortgage Services, LLC.
Lill's sincerity, integrity and vast knowledge of the real estate, mortgage and title insurance industries give her qualifications few others can claim. Having served on various not-for-profit boards, Lill has established herself as a well-respected individual in the Sarasota community.  Lill has cultivated a staff of like-minded people whose mantra is, "It doesn't matter how much we know until you know how much we care."
FUN FACT:  Lill enjoys quiet time with her boyfriend at their condo, a stone's throw from St. Pete beach.
Evan is our post closer and quality control administrator.  He is the person who takes the file from closing through preparation of policies and file audit.  He also provides assistance to us in the office to create an efficient and smoothly functioning work environment which translates into accurate and timely closings while providing an extremely pleasant Title experience for all of those involved in the real estate transaction.
FUN FACT:  Music has been a major part of Evan's life.  So much so that he was voted "Entertainer of the Year" by New England Country Music for 3 years in a row.  He has shared the stage with more than 28 famous country stars, including Vince Gill, Patty Loveless, Barbara Mandrell, Marie Osmond, Kenny Rogers, Ricky Skaggs, Tanya Tucker and others.